The beloved Brazilian soccer legend, Ronaldinho Gaúcho, finds himself entangled in the web of a crypto fraud investigation in his homeland. Once revered for his dazzling skills on the football field, Ronaldinho is now facing the possibility of detention as authorities seek his testimony regarding a pyramid scheme scandal linked to one of his ventures.
Read more: Futureverse's AI League Scores Big with FIFA Women's World Cup
Weathering the Storms: Ronaldinho's Evasion
Amidst mounting anticipation, Ronaldinho raised eyebrows by defying a congressional subpoena for the second time on August 24th. His excuse? Adverse weather conditions. This act unfolded as the nation eagerly awaited his testimony. Congressman Aureo Ribeiro, however, remains undeterred, granting Ronaldinho a final opportunity to appear before Congress on August 31st. Failure to comply might see law enforcement officials escorting the football legend to the committee.
The Weight of the Law: Brazil's Subpoena Mandate
Brazil's legal system upholds the principle that witnesses summoned to Congress must heed the call. Those who choose to disregard a subpoena can face fines and even be physically compelled to testify by the police. The unfolding drama surrounding Ronaldinho is thus not merely a matter of choice but a legal obligation.
18kRonaldinho
Central to the investigation is Ronaldinho's crypto venture, aptly named "18kRonaldinho." Allegedly, this company made extravagant promises of daily crypto investment returns exceeding 2%. However, it failed to deliver on these pledges, resulting in a lawsuit seeking a staggering $61 million in damages. This lawsuit has now become part of a sweeping investigation into crypto fraud within Brazil.
The Defense's Pitch: Ronaldinho as the Unwitting Ambassador
Ronaldinho's legal team has mounted a spirited defense, asserting that he was nothing more than the company's "ambassador." They contend that his image and name were illicitly used to dupe potential investors without his consent. Moreover, Ronaldinho's crypto foray includes a noteworthy nonfungible token (NFT) collection, a collaboration with INFLUXO launched in 2021.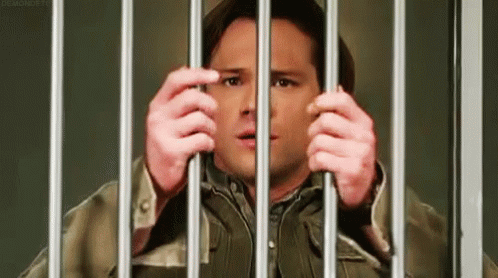 Read More:
As the Brazilian soccer superstar navigates the murky waters of the crypto fraud investigation, his reputation hangs in the balance. Once celebrated for his artistry on the pitch, Ronaldinho now faces a different kind of scrutiny. Will he emerge from this controversy unscathed, as the unwitting victim his defense claims him to be, or will the pyramid scheme probe cast a lasting shadow over his legacy?
Disclaimer: All materials on this site are for informational purposes only. None of the material should be interpreted as investment advice. Please note that despite the nature of much of the material created and hosted on this website, HODL.FM is not a financial reference resource and the opinions of authors and other contributors are their own and should not be taken as financial advice. If you require advice of this sort, HODL.FM strongly recommends contacting a qualified industry professional.