Considering the turbulence the crypto space experienced in 2022 and its growing adoption rate in 2023, you'll want to believe that the crypto sphere resembles a marriage. It would help if you kept pressing on through the good and the bad, stayed for better or worse, and did not threaten to leave for richer or poorer, to have and to HODL till death do you part.
Cryptos have all the signs of entering teenage: a parading shift, hackers love them, and just like microcomputers, some describe these technological advancements as toys. And like Satoshi Nakamoto once said:
"If you don't believe it or don't get it, we don't have the time to try to convince you, sorry."
This article gives you the facts on their market trends and offers a performance analysis. Welcome onboard, hodler.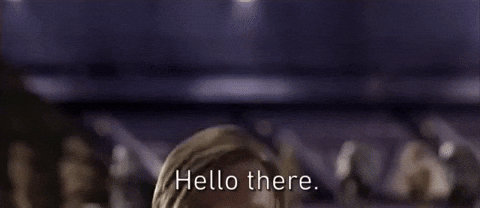 Definition and Importance of Cryptocurrencies
Also called crypto, cryptocurrency, or digital assets, cryptocurrency refers to a form of currency that exists virtually or digitally and secures transactions using cryptography. Cryptocurrencies are based on a network that spreads across many computers. They don't have a regulatory or issuing authority, instead using a decentralized system to issue new units and record transactions.     
The decentralized system cryptocurrency uses allows for the safe and secure maintenance of records worldwide without the risk of data being pirated. Moreover, the system facilitates faster, cheaper, and more secure digital money transfers in an environment where fraud is completely minimized. Cryptocurrency represents the future of money, and they're not going away any time soon, or limited to a few years, as some speculate. Among the leading cryptocurrencies and their value at the time of writing include: 
Bitcoin (BTC): Price $31,038; Market cap $590 billion (at the time of writing) – Bitcoin, the original cryptocurrency and a technological tour de force designed by a mysterious creator Satoshi Nakamoto debuted in 2019 but came to the limelight in 2017.    
Ethereum (ETH): Price $1,957; Market cap $223 billion. The second most recognized cryptocurrency that's used for many functions is thought it's the most popular with smart contracts. 
XRP (XRP): Price $0.49; Market cap $25 billion. Created in 2012 and formerly called Ripple, XRP is useful in cross-border money transfers facilitating payments via trustless mechanisms.    
Cardano (ADA): Price $0.29; Market cap $10 billion. The crypto behind the ADA platform also used smart contracts besides enabling identity management and was created by an Ethereum co-founder.  
Binance Coin (BNB): Price: $243.19; Market cap: $37 billion. Cryptocurrency exchange Binance issues crypto and can be used to pay for goods and services. 
Performance Analysis of Major Cryptocurrencies
Investors in the crypto space must remain alert to identify opportunities and leverage potential Bull Runs in a dynamic market where fortunes can be made or lost in the twinkling of an eye. Robert Kiyosaki says:  
"As a bull market turns into a bear market, the new pros turn into optimists, hoping and praying the bear market will become a bull and save them. But as the market remains bearish, the optimists become pessimists, quit the profession, and return to their day jobs. This is when the real professional investors re-enter the market." 
While the general market sentiment shows the usual volatility and unpredictability, there's overwhelming evidence some cryptocurrencies could gain a significant surge in value. For example, Bitcoin and some major cryptocurrencies reached their 12-month highs in June 2023, perhaps riding on the wave of leading financial institutions planning to launch new products in the crypto space.    
Bitcoin, whose price averaged $30,285.51 during the last week of June, moved to the current price of $31,038. Whereas there's still some slight bearish market sentiment in the crypto space, a long overall sentiment could see BTC begin the year 2024 at $35,037.97. Ethereum, on the other hand, holds a titanic promise due to technical analysis and emerging bullish indicators. ETH has shown a consistent ascending pattern from May 2022 to June 2023 and now showing a potential 45% surge to highs of $2,915 once it overcomes resistance at the current $1,957.   
Read more: Bitcoin Chronicles: The Epic Saga of Digital Currencies and Its Influence on Money Matters
Litecoin (LTC), which lies in 14th position in market capitalization, has also experienced exponential growth in 2023. Beginning the year at $69.95, the coin hit a peak of $102.83 in mid-February before suffering a temporary setback to $69.29 in March and back to $101.82 in April and is currently priced at $105.2 and is predicted to close 2023 with highs of $114.4.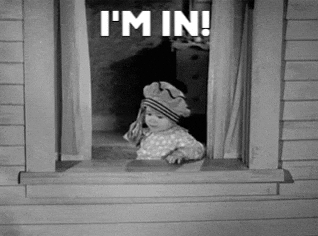 Key Factors Influencing Cryptocurrency Performance
After a booming start in 2023, the digital asset market is enjoying neutral momentum occasioned by the ongoing global macroeconomic qualms and recoveries. While the crypto market capitalization may have dipped slightly because of low trading volumes, the crypto market poster boys – Bitcoin and Ethereum – show incredible stability with marginal rises. Pundits believe the rally will resume beginning Q3 2023 in the face of more clarity on the global macroeconomic conditions.  
The entire crypto market is already showing positive signs of recovery based on optimistic factors like the methods the U.S is using to tackle inflation and a weakening dollar index which are boosting market sentiments. Earlier, confusion regarding the U.S. debt ceiling and the SEC-Binance saga put crypto traders on high alert. However, the entire crypto market shows strong resistance, and experts believe digital assets are on a path to recovery. While there's still ambiguity on crypto taxation and the regulatory landscape in most jurisdictions, the ease of worldwide macroeconomic conditions is expected to improve crypto prices.  
Emerging Trends in the Cryptocurrency Space
The technological advancements in the digital assets space have created new developments, customer behavior, and regulation and acceptance rates that are influencing the entire industry. Whether you're an investor, developer, or a crypto fan, understanding the emerging trends will help you to stay current and make informed choices regarding what you want to do. Among the hottest trends include the following:   
Institutional Adoption: Many traditional institutional investors, financial institutions, asset managers, and enterprises are interested in cryptocurrencies. Most already offer their clients crypto services, further integrating digital assets into established financial systems.    
Development of DeFi: Decentralized finance (DeFi) is a blockchain-based monetary system that operates away from traditional banking institutions. DeFi is improving efficiency, transparency, and accessibility, which is set to transform the financial sector. 
The popularity of NFTs: The non-fungible tokens (NFTs) market, involving digital assets representing a wide range of goods from works of art, collectibles, etc., that cannot be substituted, is booming. The 2023 NFT market is expanding, and there's every indication it will continue to prosper.    
Central Bank Digital Currencies (CBDCs): After realizing the potential of digital currencies, nations are in a race to digitize their fiat currencies to facilitate transparency, efficiency, command, and effectiveness of their monetary policies.  
Read more: Cryptocurrency: Key Terms and Concepts
Risks and Challenges Associated with Cryptocurrencies
Despite having been around for over ten years and its great potential to revolutionize the world of finance with a fast, secure global payment system, a few challenges still need to improve its potential for mass adoption. While the risks and challenges mainly surround their volatility and speculative nature, addressing issues like processing speeds will see more individual and institutional investors flocking to the digital currency space and enhancing existing opportunities for profitability. The most notable risks and challenges include: 
Volatility: When unexpected changes occur in the market sentiment, it leads to sudden, sharp price changes, meaning the value of an asset can drop or rise quickly, sometimes by hundreds or thousands of dollars at a time.   
Lack of Regulation: While governments and central banks are still dragging their feet on regulating cryptocurrencies, there are indications that this could change in the future, considering that questions are now arising on whether they are commodities or virtual currencies. 
Susceptible to forks or discontinuation: Since most cryptos are still under development, there's always the risk of hard forks occurring or discontinuation in the worst-case scenario. Hard forks can sometimes create substantial price volatility during the occurrence. You want to familiarize yourself with every crypto project before investing in it.  
Read more: Cryptocurrency Security or How to Protect Yourself Against Cyber Threats
The Power of Cryptocurrencies: A World Transformed!
Just like the unstoppable force of artificial intelligence, cryptocurrencies have emerged as a game-changer, reshaping our society with a vision of inclusivity, equal opportunities, and accessible financial services. Their popularity knows no bounds, and their incredible rise shows no signs of slowing down. As these digital marvels evolve to enhance scalability, usability, and integration into our daily lives, the blockchain revolution expands its reach beyond finance, revolutionizing healthcare, supply chains, and countless other domains.
Imagine crypto as the ultimate shield, safeguarding your privacy and wealth. With its decentralized nature, no government or bank can wield the power to shut it down or seize your assets. In a world where autonomy and protection matter, crypto becomes your most reliable ally, your ultimate choice for safeguarding your hard-earned money.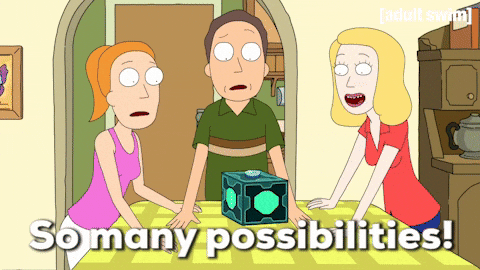 Welcome to the era where cryptocurrencies shape a world of endless possibilities, empowering individuals like never before. Embrace the revolution, unlock the future, and experience the freedom that crypto brings.
Disclaimer: All materials on this site are for informational purposes only. None of the material should be interpreted as investment advice.Please note that despite the nature of much of the material created and hosted on this website, HODL.FM is not a financial reference resource and the opinions of authors and other contributors are their own and should not be taken as financial advice. If you require advice of this sort, HODL.FM strongly recommends contacting a qualified industry professional.